So, I've spent years lurking around on teh interwebz, stalking my favorite knitting bloggers and thinking to myself that 'wow, I should start one myself, it'd be fun!' and not following through. So my new years resolution was to do just that.
I'm Beta. I'm a wanna-be novelist (just completed my third NaNoWriMo this past November), a knitter of 4 years, and a loving wife. I'm sure there's some other quirky stuff in there. And I'm also sure that over time, it'll all show up on its own.
I just started a new job recently, which I'm so excited about, and hope it sticks, because it's a fun, albeit slightly stressful job, with good people and a relaxed (mostly) atmosphere.
So, because no blog post is complete without pictures of finished objects, may I present to you my lovely not so handspun 'handspun mitts'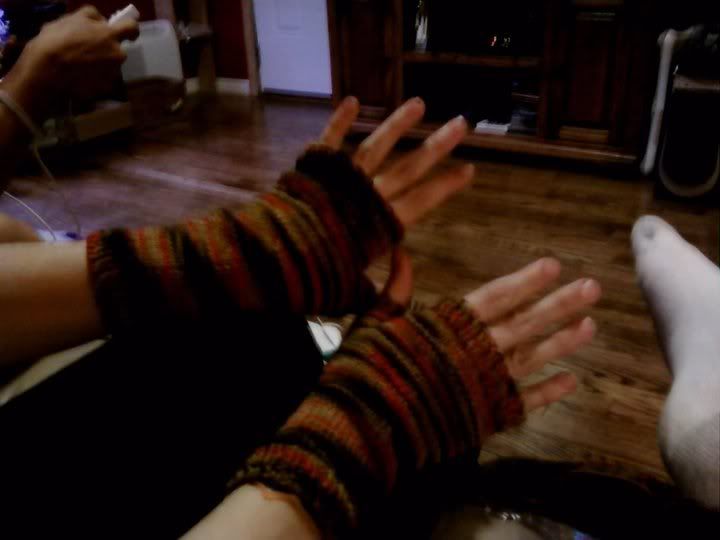 They fit so pretty don't they?
I loved the way the pooling worked out on this set!
Ravelry Page
I've just started Jared Flood's Girasole in Cascade 220, so I'm in for the long haul here people!
Also, just because I like giveaways myself, I figured I'd give it a shot. If anyone out there is actually reading this post, I have a skein of Malabrigo Lace in Periwinkle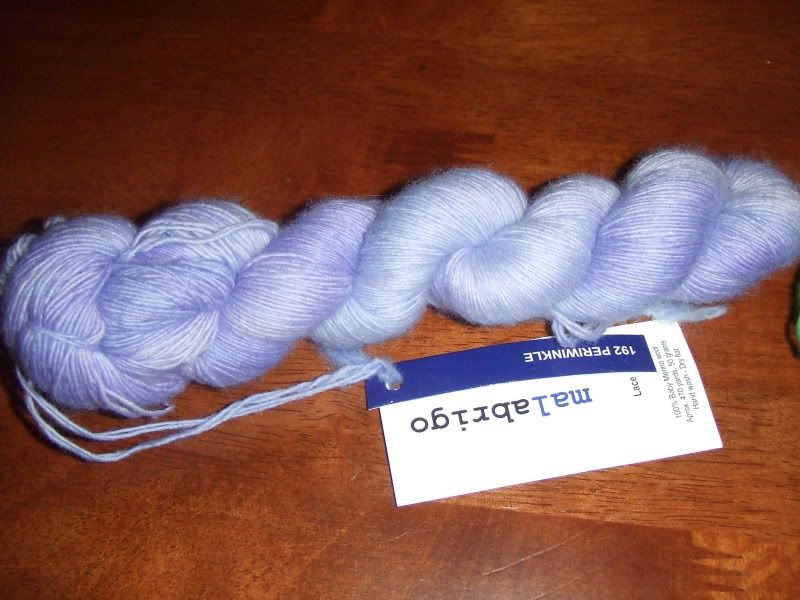 that I'll give away to a random commentor. Just tell me what's on your needles right this moment! Or if you have nothing on the needles (you need to tell me how you manage. I have off the top of my head 4 UFOs right now just waiting for me to pick them back up) gimme one random fun fact about yourself! Random number generator will choose the winner next Friday, 1/14/2011. Good luck!